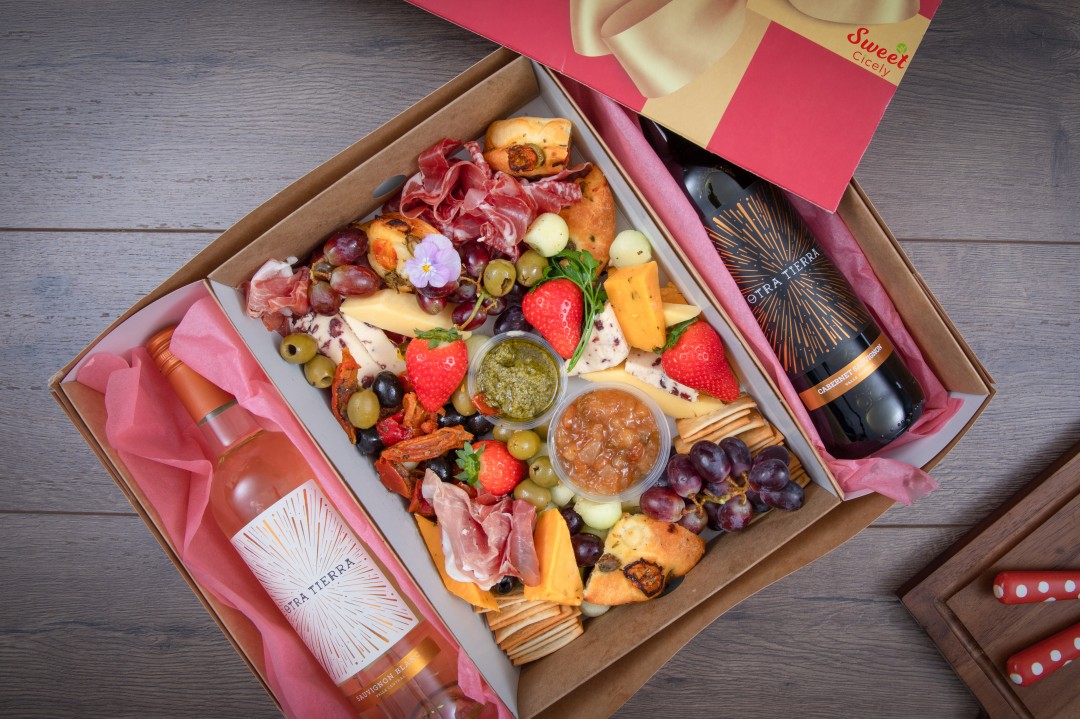 Deluxe Occasion Box
69.50
Deluxe Occasion Box
The perfect box to celebrate the reopening of our country and the "Meeting of Friends"
This box is perfect to celebrate any occasion. New home, new baby, new job, promotion, retirement, engagement, the end of lockdown or even just celebrate the ability to meet one another again!
Our Famous Anti Pasti freshly prepared using only the freshest and finest ingredients. Includes Roasted Peppers & Courgettes, Stuffed Olives, Mixed Cured Meats, Selections of Cheeses with a side of Crusty Bread & Mini Bruschetta with Relish & Pesto dips
With Two bottles of wine included, your choice of Red, White or Prosecco
Nationwide delivery available at https://www.occasionkits.com/
Orders must be received by 12 midnight 2 days before e.g. for Wednesday delivery order must be received by midnight Monday, for Thursday orders must be received by midnight Tuesday and for Friday delivery orders must be received by midnight on Wednesday.